Exmoor
and Somerset
Click here for details of our walks in this area.
Click here to skip ahead to details of Somerset.
Exmoor National Park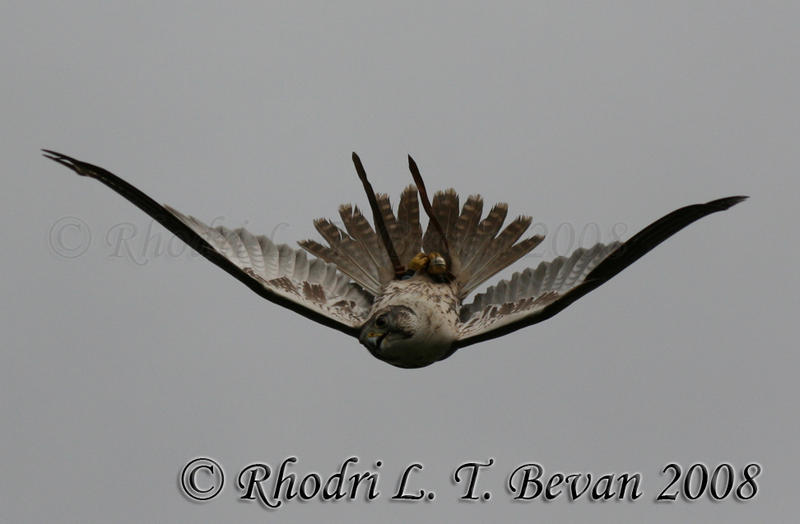 The Exmoor National Park lies in parts of Somerset and Devon in South West England. It contains beautiful landscapes contrasting of moorlands, woodland, mires, rivers, farmland and coastline. Exmoor has a rich biodiversity and lots of wildlife, including red deer, from which the national park gets its symbol. Farming plays an important role in maintaining the land; as it is grazed by sheep, cattle and the famous Exmoor ponies.
In 2005 and 2008 we had a 5 day Easter trip to Exmoor staying in Pool Bridge campsite near Porlock. This campsite lies beside a stream and is fairly sheltered. The surrounding area is packed with tourist attractions. If you fancy a break from walking you can always do something touristy for the day instead. In 2008 a few of us went to the nearby Falconry and Animal Park where Treasurer Rhodri and ex-Vice chair Aaron took some great flight demonstration shots!
As for walking there are plenty of great places for that in Exmoor. We are always open to suggestions but below are descriptions of a few we did last time.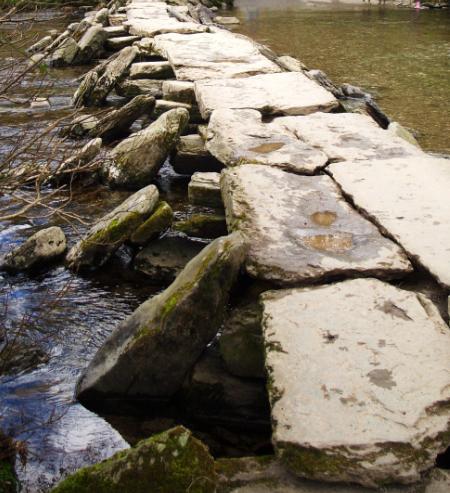 Tarr Steps
Tarr Steps is an old clapper bridge of uncertain age, constructed from stone slabs and boulders. It crosses the River Barle within the Tarr Steps Woodland National Nature Reserve. There are many myths surrounding its existence. Although most likely Mediaeval some theories suggest it to be built in the bronze age. There is also a myth about the devil building the bridge to sunbathe on the stones. Tarr Steps is one of the most popular monuments in Exmoor and aside from the random myths behind it this wooded, riverside walk is a nice and peaceful start to our short week in Exmoor. As with most of Exmoor it is very good for plants and wildlife. There are nice displays of bluebells in the spring and animals such as dormice, and more elusively bats and otters. And most importantly it is a good place to pick up some firewood!

Photos specific to this walk can be found here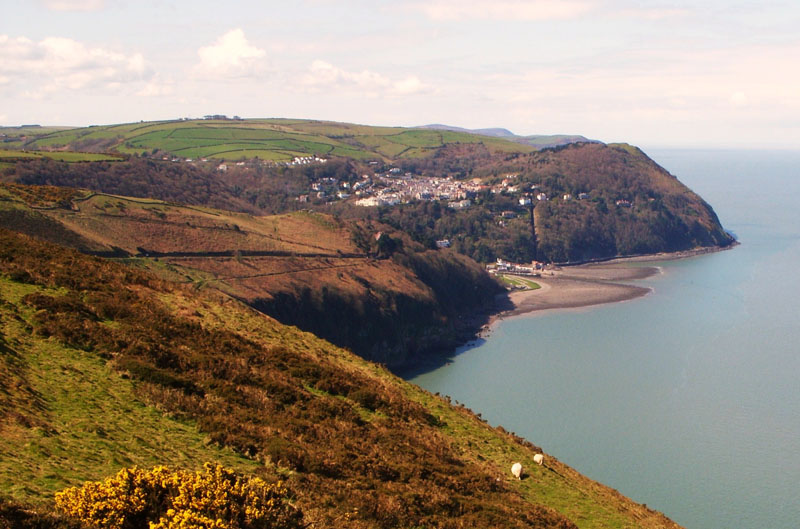 Lynmouth - Watersmeet
For this walk we travel to the town of Lynton & Lynmouth, crossing into the county of Devon. Lynmouth was one of the sites affected by the infamous flash flood disaster in August of 1952, which some students from England may remember studying in Geography. As can be expected this area is very touristy and full of fudge and sweet shops. We start along the south west coast going up and down while admiring the coastline views. The day we went it was so clear we could see Wales, some 20-30 miles away across the Bristol Channel (you could definitely make out the smoke coming from Port Talbot!). It may seem a little tough for the less experienced at time (such as me!) but going along at whatever pace you like it's great practice for harder walks. For the rest of the walk we turn into the woods and head for Watersmeet, including stopping at Watersmeet house for tea and a cave to explore. After that we make our way back to Lynmouth through the woods along the East Lyn river.

Photos specific to this walk can be found here.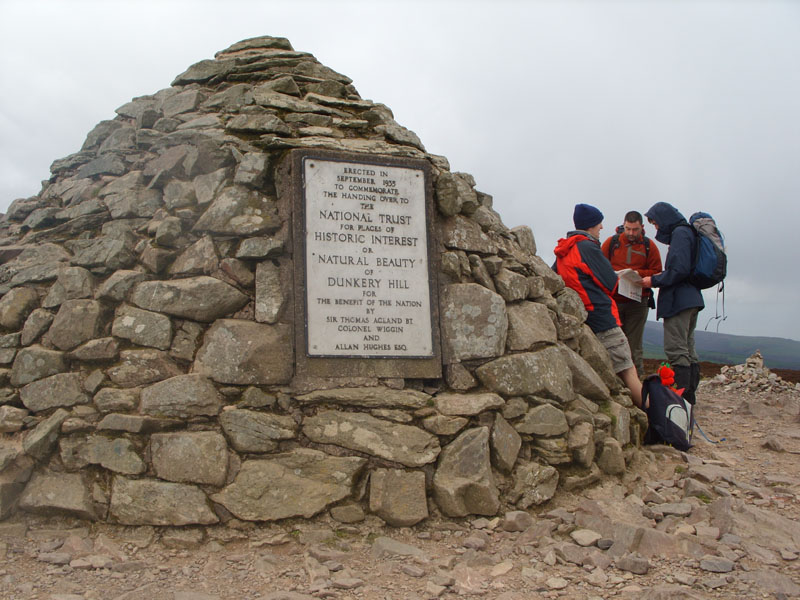 Dunkery Hill
Our final walk was across Dunkery Hill. Atop the hill is Dunkery Beacon, at 519m high it is the highest point in Exmoor and Somerset. The hill is covered in heather and a few bronze age barrows. At the top there is a lot to see all around. For us it was quite cloudy (probably since one of us kept wishing for it to rain!) but apparently on a really clear day you can see sixteen counties. We descend again down the other side of the hill past interestingly shaped trees and farmland into Horner wood and back to the car park. The habitats here are said to support stonechat, ring ouzel, whinchat, wild red deer and merlin! As well as introduced red grouse and lots of butterfly.

Photos specific to this walk can be found here.








Somerset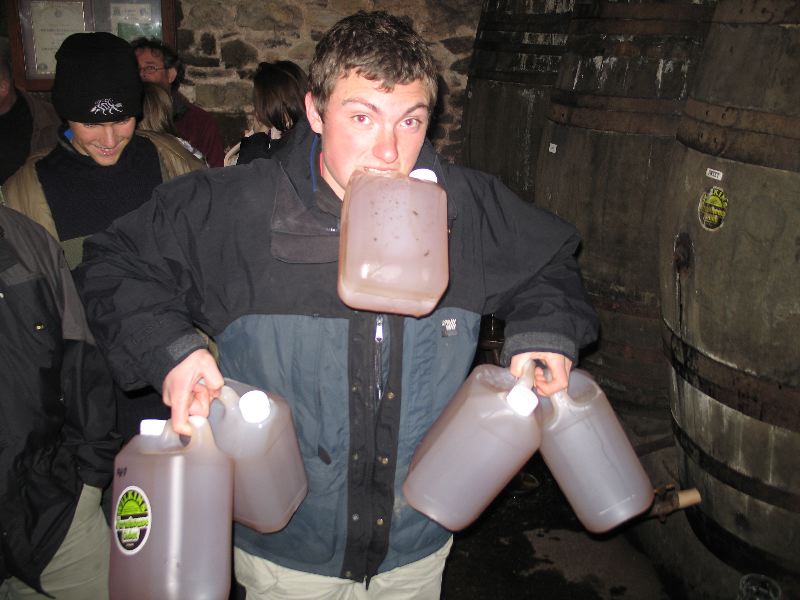 Somerset is a county in the West Country (an informal term for South West England). It contains the Mendip Hills, Somerset Levels and Moors, Quantock Hills, Blackdown Hills and parts of Exmoor National Park as mentioned above. The North border lies south of the River Avon and it also borders the counties of Wiltshire, Dorset and Devon. Places of mention include the seaside town of Weston-super-Mare, Cheddar, Wells and Glastonbury. A frequent visit for the club when in the area is Land's End Farm, Mudgley near Wedmore for some Wilkins Farmhouse Cider. Of course in Somerset you're never going to be short of cider!
Mendip Hills
The Mendip Hills are a designated Area of Outstanding Natural Beauty stretching across in the north part of somerset. This plateau of limestone hills rise to just above 300m.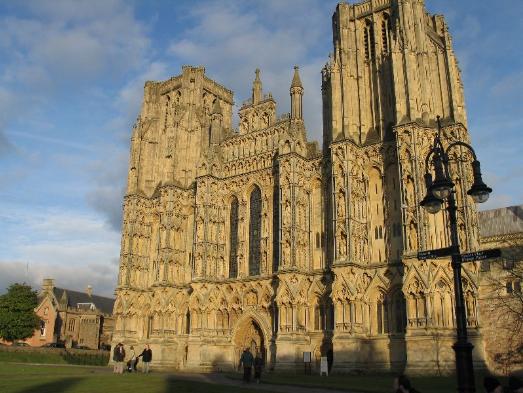 Wells
Wells is a small city to the south of the Mendips, 22 miles from Bristol. It is smallest city in England in fact, with St. David's in Pembrokeshire, Wales, being smallest in the UK. Wells was used as the location in the 2007 film "Hot Fuzz", which also filmed in their pub "The Crown". The Wells Cathedral is an obvious tourist attraction here and also the Bishop's Palace surrounded by its peaceful moat and waterfowl.
Cheddar and Cheddar Gorge
Cheddar Gorge is a valley created by the Mendip Hills and Britain's largest limestone gorge. Nearby there are also the spectacular caverns of Wookey Hole and the Cheddar Caves. The large village of Cheddar, famous for giving its name to Cheddar Cheese, is a settlement near Cheddar Gorge and 8 miles from Wells.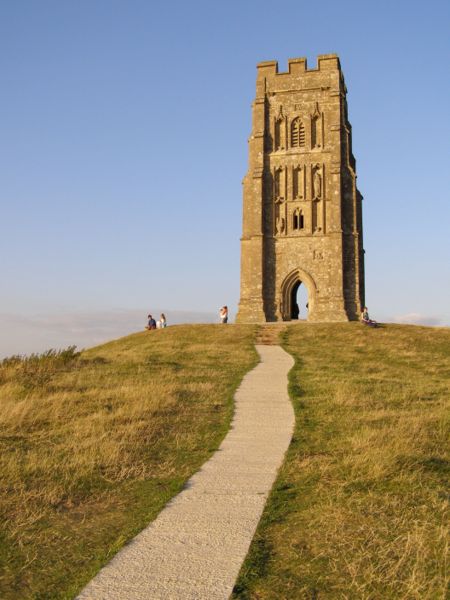 Glastonbury
Glastonbury is a small town south of Wells. The town has many interesting and colourful shops which are quite unique! Glastonbury Tor is a 158m high hill near Glastonbury, a popular place for visitors, with the remains of St. Michael's Church at the summit. There are a few myths and legends concerning the tor. The ruins of Glastonbury abbey is also a popular site open to paying visitors.
Our walks in this area

Exmoor Camping Trip - Grade B,2/3
Traditionally this extended trip takes place during the Easter holidays every other year. We usually travel by cars and no doubt our drivers have fun on the very steep Exmoor roads! On the morning of the first day we leave Swansea and head East; cross the Severn bridge and into glorious England! Soon we reach Somerset, usually stopping on the way at the aforementioned Cider farm, before arriving late afternoon at the campsite. Then we have 3 full days for various walks such as Tarr Steps, the Lynmouth coast path or Dunkery Hill. On the last day we spend the morning packing away the tents and aim to have one last stroll before we need to go back to Swansea. Beautiful scenery, campfires, cider, BBQs, ponies... what more could you want?! You can read about Ruth's experience on our last trip in the September 2008 newsletter here.
Photos from this walk are available here

Mendips and Cheddar Gorge Weekend Away - Grade A,1
This weekend away we stay near Cheddar. Low level walks include around Mendips and Cheddar Gorge and walking into Wells.
Photos from this walk are available here.